Grow
Compensation: How (and why) to invest in employees from day&nbspone
Paying employees well makes just as much sense on a business level as it does a human one. Here's how to set up an equitable compensation&nbspstrategy.
Illustration by Sonny Ross
•
7 min read
It can be tricky to know where it's best to distribute hard-earned profit and seed funding as you scale. But properly compensating employees is a tactical investment in itself: It markedly benefits your business, your people, and your wider community.
Making sure all team members — from new hires to C-suite executives — are compensated well and equitably from day one can translate into heady advantages, such as improved retention, reduced turnover costs, and better performing teams. At the same time, bona fide compensation helps workers to feel more valued while at work and can reduce money-related anxiety.
In this article, we'll delve deeper into the business and ethical reasons for putting employees' salaries first. Afterward, we'll detail five tried-and-tested tips for effectively setting up your own employee salary structure.
---
Prioritizing employee compensation: The business and ethical&nbspcases
---
The business case
For the most part, salaries are calculated to take into account the current revenue of the business (and its possible future revenue) — but paying employees above-average (and higher!) salaries doesn't mean you'll be financially running your business into the ground. In fact, higher salaries can double up as a cost- and business-saving measure, especially in difficult areas where all businesses, whether they're basement-based startups or booming multinationals, struggle.
Specifically, compensating employees well will do the following:
1. Improve retention 
Retaining talent has long been a challenge for employers, but with "The Great Resignation" — a pandemic-triggered exodus of primarily Gen Z and Millennial workers — employee retention has become a far more pronounced issue. According to research conducted by Bankrate in August 2021, 55% of American adults are searching for new roles with increased flexibility, more purpose, and higher salaries.
By intentionally setting appealing salaries, your business will keep talent longer during what's now a candidate-led job market and thereby benefit from more cohesive teams, boosted team morale, and the ability to hold onto staff with company-specific knowledge.
2. Reduce turnover costs 
Retaining employees for longer periods directly translates into decreased turnover costs. It's no secret that losing an employee and finding their replacement is an expensive endeavor. For instance, Oxford Economics found that the average cost of turnover per employee is around $40,000.
Similarly, global industry analyst Josh Bersin said: "Many studies show that the total cost of losing an employee can range from tens of thousands of dollars to 1.5-2X annual salary." Halting unnecessary turnover in its tracks via higher salaries, then, is a practical money and labor saving strategy.
3. Foster a better culture 
From the employee's perspective, not being fairly compensated for hard work is both demoralizing and demotivating. As Dave Smith, president and COO of TINYpulse and former chief product and strategy officer at PayScale, wrote in Harvard Business Review: "Pay is a crucial component of engagement because it's not just a number; it's an emotional measure reflecting how valued an employee feels by their employer."
For many people, the amount they earn is inextricably linked with their sense of self-worth, affecting their mood and mental health both in and out of the workplace. By paying salaries that reflect how you truly value employees and their efforts — which is just one piece of the puzzle of fostering a healthier workplace culture ​​— you can not only establish a better, stronger culture, but also galvanize a more productive workforce. Employees will be more engaged in their tasks and projects, more invested in working successfully with colleagues (and customers!), and bring a more positive, optimistic energy with them to work.
---
The ethical case
Salaries are more than just numbers on a spreadsheet. Although personal and family situations among employees vary widely, the paycheck they receive each month plays a large part in their day-to-day lives. From covering basic needs like housing and food to supporting vacations, hobbies, and mental and emotional well-being, helping your staff comfortably meet their needs and aspirations is something you can act on as an employer. Specifically, you can commit to ethical and reciprocal monetary compensation for labor.
Additionally, research by Pew has shown that there's been a lag in wage growth in the United States. Real wages (i.e., adjusted for inflation) still have around the same purchasing power as they did 40 years ago. By providing wages that better align with the financial costs of 21st-century living, you enable your employees — and the communities they're a part of and live in — to thrive.
Simply put, compensating your people well is always the fair thing to do.
That said, it's a well-known fact that finding enough resources to pay employees what they deserve is a huge stressor and struggle for founders at various stages.
So, if you don't yet have the resources to pay the higher salaries that you'd like to offer, see the tips and strategies in this article as aspirational. As long as you keep up the momentum to provide above-average and higher salaries, it's OK if you can't implement every tip immediately. It can take time to do things right.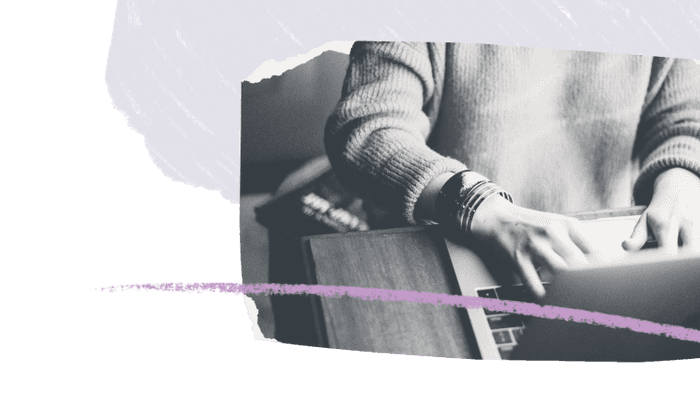 Subscribe for updates and more ways to grow
Five tips for an equitable employee compensation&nbspstrategy
While developing an equitable employee compensation strategy will take time and effort, it doesn't need to be overly stressful or complicated. For a more streamlined approach, here are five tips that'll help set your compensation strategy, your business, and your employees up for success.
---
1. Undergo a pay survey analysis
The first step involves doing your research: Start by digging through up-to-date market compensation data to review the salaries competing businesses are paying, taking into account factors such as team size, funding stage, and revenue.
Getting your hands on market compensation data is straightforward, thanks to useful tools like these:
After sifting through data and comparing your salaries against your competitors', determine a competitive salary compensation range for each role. You can do this by benchmarking against your industry and a location where there's a competitive labor market for your industry — even if you have no physical presence there.
For instance, Buffer, which has been fully remote since 2015, benchmarks its salaries against other software businesses and the 50th percentile of San Francisco market data.
---
2. Adopt an equal pay for equal work philosophy
When it comes to remote work, more employers are facing the question of whether pay should be adjusted depending on geography.
Buffer's formula, referenced above, multiplies salaries by a cost of living factor, taking into consideration their remote workers' local living costs. Another way to go about it, though, is to ensure pay is consistent regardless of where people live.
A back-end developer living and working in the rural midwest shouldn't earn less than their New York-dwelling counterpart. After all, the value they're providing the business is the same, regardless of their zip code.
Not differentiating pay by geography doesn't mean people living in high-cost areas dramatically lose out, though. By benchmarking salaries against industry and a location with a competitive labor market for that industry — for tech, somewhere like San Francisco, Seattle, or Boston — it enables all employees to live well. It also prevents them from taking a pay cut if they move elsewhere.
To learn more about adopting an equal pay for equal work compensation philosophy, read this post written by Help Scout's CEO, Nick Francis.
---
3. Create a salary matrix for each department
A salary matrix is a chart that uses two variables to determine somebody's specific salary. This is where your research during the pay survey analysis — and the new salary compensation ranges that you came up with — comes in.
Here's an example of a salary matrix using the variables of role seniority and performance. While salary matrices do differ business-by-business and department-by-department (a sales team, for instance, may use a variable relating to sales targets instead of a flat-out performance variable), the one below is a common approach and works as a stellar launching point.
As you can see in this matrix for a hypothetical marketing department, a junior marketing assistant with little or no prior experience might land a Grade 1, Band A salary. As they progress and gain experience within their role and perform better, they'll jump up bands but remain within the same grade. To move to a higher grade, they need to be promoted into a new or expanded role.
Before making your departmental matrices, make sure the variables — and corresponding bands, grades, and levels — are thoroughly defined. For instance, if you'll be using the variable of role seniority, how does a Grade 1 role differ from a Grade 2 role? Or Grade 4 to 5? They should be clear-cut, shared internally with everyone in the department and company, and leave no room for doubt or confusion.
By having specific matrices (with specific criteria attached to them) to reference, salaries won't be determined randomly or with any bias, and they'll be more consistent across the company. 
---
4. Get transparent with salaries
Talking about — let alone being transparent with — salaries can be daunting. But to help close the pay gap, it's necessary to be clear about compensation. Thankfully, salary transparency is something that all businesses, regardless of their financial situation, can adopt. (For instance, are you an early-stage company offering lower-than-you'd-like salaries? You can be honest about this and discuss future compensation plans — and it'll likely encourage employees to feel more invested in the company's success from the beginning.)
All businesses can kick off transparency efforts by ensuring specific figures are always stated in job descriptions. Saying you offer a "competitive salary" is vague, and you risk wasting time for both the applicant and employer if compensation expectations aren't a match. Plus, a lack of transparency can cause applicants to underestimate their worth when discussing salary expectations during the hiring process.
To take salary transparency a step further, share your salary matrices. When shared internally, employees can see which roles earn what, which in turn helps keep you accountable. When shared externally, it can help push others in your industry toward being more transparent themselves.
In addition to the benefits above, salary transparency can also increase employee motivation and improve collaboration. As this article by The Cut notes, researchers found that employees are more productive when they're able to compare their earnings with what their colleagues earn.
---
5. Audit for any pay gaps
Bias can cause unintended pay discrepancies, and it may fly completely under the radar. Salesforce, for instance, found in their 2021 equal pay assessment that 3.5% of their global employees needed pay adjustments (with 81% of the corrections based on gender and 19% on race or ethnicity). Catch — and then rectify — any characteristic-related pay gaps by undertaking pay equity audits on a regular (e.g., yearly, if not quarterly) basis.
By sifting through data to see whether people are being paid less due to possessing a certain characteristic — and then rectifying any issues that crop up — you can take an active stance against unintentional salary discrimination. Considering that several U.S. states like California and Connecticut have already passed pro-pay transparency bills to combat discrimination, it's clear pay gaps are being taken more seriously on a national level. By continually conducting audits, your business can treat pay equity with the attention and gravity it deserves, too.
In addition to the pay audits themselves, having open, honest, and objective salary discussions in the normal pay review processes can help all staff members receive proper (read: unbiased) raises and bonuses throughout their employment.
For a full, in-depth explanation of how to undergo a pay equity audit, read this article in Harvard Business Review by Amii Barnard-Bahn, an executive consultant and former Fortune 50 executive.
---
Moving forward as an equitable&nbspemployer
Ultimately, prioritizing employee compensation makes just as much sense on a business level as it does a human one. By taking practical, pragmatic steps informed by this article — and treating your compensation strategy as an ever-evolving, ongoing process — you'll ensure all members of your team can earn a comfortable living while making a difference.