Grow
Why a founder's commitment must drive DE&I — and how to build systems for meaningful&nbspchange
Creating an environment where team members feel safe, seen, and empowered to grow and advance in their careers starts with you.
Illustration by Daniel Fishel
•
14 min read
Supporting, developing, and advancing employees with historically marginalized identities calls for reflection and resolve from the top. As a founder, the responsibility of leading diversity, equity, and inclusion (DE&I) work in your business is embedded in your role. That doesn't mean you won't build a team around you to help create a strategy and operationalize this work, but at the end of the day, it's your job to lead and champion this work as you grow your company.
If you're growing a company around values, this effort is likely underway. But whether you're looking for ways to improve the experience of your underrepresented team members or just starting to think through the big questions and strategic steps around DE&I, there's a lot to learn — about how to support folks at every stage of their careers, provide opportunities for all employees to develop professionally and personally, and create a clear path for advancement. 
To help you chart this course, we've gathered valuable insight straight from folks whose vocation is to help companies and teams create better, more fulfilling, and more effective experiences for all employees: LaToya Lyn, chief people officer at Help Scout; Katie Augsburger and Nina Narrelle, partners at Future Work Design (FWD), a women-led organizational strategy and design firm; and Kim Havens and Noa Ries, co-founders at leadership development platform Kahilla. 
Before we get to the good stuff, a clarifying point: There is no guaranteed formula for this work. The only common ingredients, according to the experts who have shared their insights here, are flexibility, curiosity, and putting in the time. It's also really hard work. If you're doing it right, it's slow and potentially painful and rife with opportunities to make mistakes. But — and it's a big, important but — it's as essential and transformative for you and your company as any other strategic or operational work that you'll do.
With that, let's dive in.
The goal: Positive outcomes for your people, your business, and society 
Beyond her academic background in organizational psychology, LaToya Lyn has spent much of her career leading talent and people teams and ushering companies of all sizes through meaningful periods of change and growth. For her, the "why" behind DE&I work is straightforward: "Your employees spend 80% of their time at work. When that experience is positive and the workplace is an environment where people feel supported and empowered to be their authentic selves, they do their best work," she said. "When they do their best work, the individual benefits and the business benefits." 
For employees who feel marginalized, doing their best work is challenging. "People can feel excluded from everyday conversations at work when they don't feel like they belong, and that experience is isolating," said Kim Havens, co-founder of Kahilla. "If you've hired for diversity, that's only one step. Now, you need to ensure folks feel that they have a voice and can use it in a safe space to contribute their perspectives."
Katie Augsburger of FWD agreed that the end goal of this work is for all people to feel they can express themselves and take risks in their work — and, she added, "not only feel safe to take a risk, but feel that risk will be rewarded through the opportunity to advance." 
There is plenty of clear data out there about the business benefits of nurturing diversity and inclusivity — more innovation, increased profitability, higher revenue and valuation, and better decision-making, among many, many more. But the opportunity to impact individual lives is much broader and deeper than the business case. 
When employees feel seen, valued, and welcomed to contribute and grow, that's no small thing. "When an underrepresented person feels empowered to step into their full potential, it can shift the future for an entire family, help bridge the wealth gap, and build generational wealth for maybe the first time," LaToya said. "If you think about DE&I work from that lens, it's pretty powerful. Founders often don't understand the magnitude of this work, but those are really the stakes."
The founder is the visionary: Three foundational steps for your DE&I&nbspwork
The most important starting point of creating real change in the experience of underrepresented folks through DE&I work, LaToya said, is for the founder to recognize that they are the de facto head of diversity. The people team will help bake the strategy and operationalize, but if this work is delegated to an HR department, it becomes transactional rather than transformational.
Step one: Founder goes first
Step one in the journey is to get curious — about your own bias and goals. Think about what diversity and the impact you're driving toward really mean. Think about the impact on individuals, families, and — potentially — generations. "Founders, more than any other individuals in an organization, have the opportunity to do some deep shadow work for themselves through this process," said Nina Narrell of FWD. 
That personal reflection can reveal how your experiences and biases are mirrored in the company you're growing and the experience of your team. "The business is initially going to look and feel like you," Nina said, because you will design something based on how your brain works, your preferences, your cultural traditions, your expectations of professionalism, what you think matters in terms of the organization's mission, and how you think about your constituency or your customers. 
While that mirroring is inevitable, it's not sustainable if you want to create an equitable, inclusive work environment as the company grows. "There will come a point when you will learn that you've built something that does not work for everyone," Nina said. When that happens, if you're open to embracing the need for change as a natural part of the growth cycle, it can be a powerful opportunity to develop your own leadership and set the company up for continued, positive learning and growth. 
The ideal result will be a business that no longer looks only like you, but one that starts looking like the people inside of the organization. That picture will continue to evolve as the company grows and the demographics and experiences of your team change. Being able to adapt and be responsive to these changes through your DE&I work is necessary for the growth of a company and to further your personal commitment to diversity and equity.
---
Step two: Understand the experience of your team 
The next step is to better understand the rich and varied identities of the humans who come to work each day so you can develop plans to support them and help them grow. The best way to gather that info: listen and learn. "The first thing I'd tell founders to do is to ask the people most impacted by any potential DE&I work what it is they want and need," Katie said. 
This can sometimes feel really scary for founders. "People may wonder if it's even OK to ask about people's experiences in the first place or if it will feel like a burden for folks to respond," Katie said, "and they worry that they may not be able to deliver a response that improves the experience." But as long as the focus remains on information gathering — on asking people what they need versus asking people to come up with solutions — you're on the right track.
In terms of the how-to, survey data will provide a valuable baseline. Employee engagement platforms provide surveying tools, data analytics, and a range of other engagement capabilities that can be helpful in this step. At Help Scout, semi-annual surveys through Culture Amp allow the company to not only track diversity and engagement data and chart growth, but also to identify areas to improve and remain accountable to ongoing DE&I goals.
"Our diversity work at Help Scout is not focused on hitting a particular milestone that will signify that we've 'fixed diversity,'" LaToya said. "It's about growth and progress." 
While these regular surveys will offer important metrics, you'll also want to plan for listening sessions to connect with folks more directly and understand how the breadth and depth of identities and experiences, which don't always make it into survey responses, shape what it feels like to work at the company. 
Help desk software for customer-centric founders
Help Scout's platform is easy to start and built to scale as your business grows.
Free 15-day Trial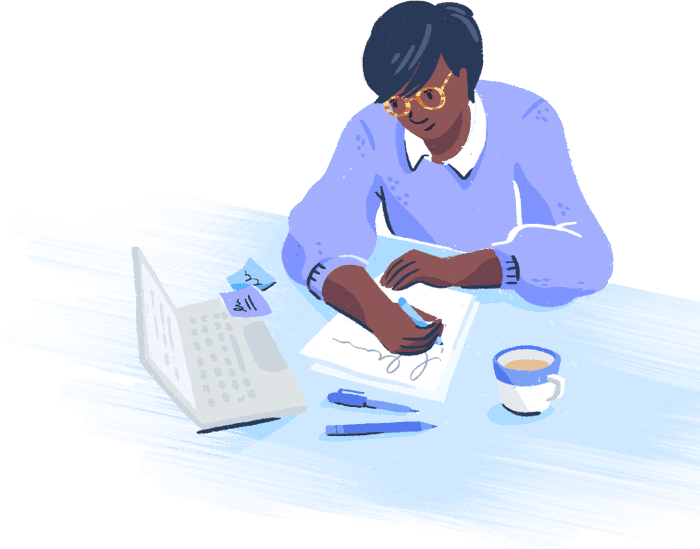 LaToya noted that she plans listening tours to learn more about employees' experiences based on issues or questions that arise among different groups through survey data or informal conversations — or based on global events. After completing a listening tour with employees who identify as Black, Indigenous, or people of color (BIPOC) last year, Help Scout is planning additional conversations with Asian and LGBTQ+ folks this year. "I feel like oftentimes when we talk about race and injustices, those discussions revolve mostly around Black and white folks, and I want to be sure we're paying attention to all the voices," she said.
In all cases, folks are invited to voluntarily opt into listening tours at Help Scout. "It's our responsibility as a company to create opportunities for people to talk about their intersectionality and their differences, but we would never want to assume anything about anyone's identity," LaToya said.
When she engages people to discuss their experiences, she finds it helpful to simply start with a question that prompts people to open up about who they are: "My favorite question is 'Tell me something about yourself that I wouldn't see on your resume,' or I'll ask them to complete the sentence, 'If you really knew me, you would know [fill in the blank].' Those prompts tend to really open up a different kind of conversation."
Taking time to understand the nuanced identities and experiences among underrepresented employees is an ongoing discovery process — one that presents a genuine opportunity for impact.
If you can start to embrace the wealth of information that exists in that gooey middle between the numbers, it will help you cultivate a positive experience for your team.
Katie Augsburger
Partner, Future Work Design
Step three: Share your commitment with your team and beyond
Transparently sharing the goals and process behind your DE&I efforts builds trust and shows your commitment to the effort — and it keeps you accountable for making meaningful progress. 
Set a regular cadence for sharing progress company-wide, and add your personal reflections alongside metrics. Sharing how you're feeling and responding in real time to current events with sensitivity can deepen the impact of the information you share and remind employees that this is a continual, personal journey for you as well. 
When sharing your personal experiences and company-wide efforts publicly, honesty and vulnerability are key. In an internal DE&I update he shared in 2021 (and later in a public-facing blog post), Help Scout co-founder and CEO Nick Francis outlined progress in the DE&I road map he had shared with the entire company, as well as an acknowledgment of the many miles still to go.
"The culture we've built here is wonderful, but let me be clear: It is also deeply flawed and deeply insufficient for all people on this team to do their best work. Any company leader who can't admit that is lying to themselves," he said.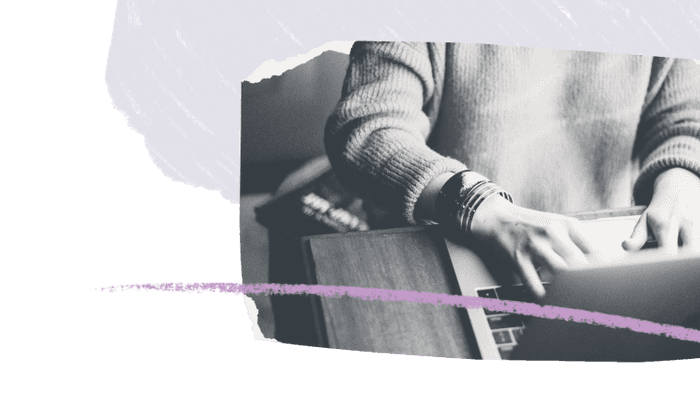 In the Works, in your inbox
As you communicate openly with your team, stay flexible. "It's important to be open to experimenting and to make all employees aware that you're open to learning through this process and, if necessary, shifting your approach. It's OK to say, 'Look, we're going to try this, and if it doesn't work, we're going to let you know that, too,'" Katie said.
Sharing both metrics and personal reflections externally can encourage other businesses in their own journeys, too. At Help Scout, the DE&I dashboard, regular blog posts describing the results of surveys and progress toward goals, and LinkedIn posts all share the real-time lessons and impact of DE&I work — to both help hold the company accountable and to inspire other founders and teams.
Katie noted that she advises any founder who plans to share externally to take two important steps ahead of a public message. First, be clear why you are sharing this data. Are you aiming to help your community understand your commitments? Do you want to help other organizations learn and act? Or is there a marketing incentive? "Knowing why you are sharing helps you craft a transparent message that highlights what's going well while also sharing opportunities for growth, versus a self-congratulatory message," she said.
Second, Katie recommends having a diverse team vet the external share. "By having a diverse team review the outgoing message, you are limiting your opportunity for missing important context or saying something that is not consistent with the actual experience of employees," she said. And, she added, be sure to compensate team members who take the time to review for their labor.
Building systems for meaningful&nbspchange
As a founder, starting with learning, reflection, and clear communication sets the stage for the larger, more impactful scope of this work: systemic change. Specifically, we're talking about big-ticket topics like compensation, advancement, total rewards, and professional development. Here are some of the steps and strategies that should guide this work:
---
1. Create a people plan: Who's leading?
You're the visionary behind this work, but are you the best person to operationalize the plan? "Don't assume that you or your people operations lead has to drive the entire effort," Katie said. "Know that there are a lot of options there to help move this work forward." 
Those options may include the following (and as you grow, will likely include a combination of all of these):
Building an internal team (making sure to compensate folks for any DE&I-related responsibilities outside of their core job functions).

Partnering with external consultants, who can help develop strategy and create specific programs and systems.

Employing technology solutions like employee engagement platforms, diversity recruiting software, and virtual mentorship apps.
At Help Scout, the shared effort of DE&I is delegated among the people operations team and external partners, including Future Work Design. The partnership with FWD has included an employee engagement assessment, BIPOC listening sessions, and skill building courses, including a recent microaggression training for managers.
LaToya noted that from the beginning, she and Nick were on the same page regarding both his leadership role and the need to tap multiple resources and delegate the work across multiple roles. "Nick said to me when I was hired, 'If you feel like you're carrying the weight of diversity work, then I'm doing something wrong,'" she said. 
---
2. Create a common language and set of expectations
Once you have an idea of who will be leading this effort, make sure that people across the company are operating from a common understanding of expectations and a baseline knowledge of DE&I. To lay this foundation, you can incorporate education and training around DE&I topics, or "skill building," into every employee's career path. Most often led by expert, external partners, common topics to cover through this type of training include unconscious bias, awareness of (and reactions to) microaggressions, and inclusion and belonging. More targeted skill building for specific roles might include interviewing and hiring practices. 
But, Katie noted, this training should be considered a building block, not a solution. "I think skill building is important for personal development, to ensure everybody understands why we're making the choices that we're making, and to create some common language — but it's not actually going to change the day-to-day experience of people on the margin," she said. "It's important to think about both skill building and systems change."
3. Prioritize DE&I through internal company practices
With a vision, foundational skills, and a team committed to improving the experiences of employees of diverse backgrounds, it's time to think about specific things you can do to support, develop, and promote underrepresented team members. While the programs and benefits will depend on the feedback you gather from your unique team, below are some key actions you can take at your company.
---
Establish employee resource groups
Employee resource groups (ERGs) can provide folks with valuable support and a space to gather around shared identities and develop a sense of belonging. Here are a few tips to help ensure you're making the most of this opportunity for your team:
Create groups in response to the interest and needs of your team. Groups at Help Scout include Hues of Help Scout (for those who identify as people of color), Who Run the World (for those who identify as women, genderqueer, or nonbinary), AI Scouts (for anyone with an auto-immune condition or those supporting folks who have one), Rainbow Scouts (for those who identify as part of the LGBTQ+ community), and Neurodiverse Scouts (for neurodiverse folks), among many others. 

Compensate team leaders. To acknowledge both the value of ERGs and the effort that is required to lead them, consider paying leaders of internal ERGs. "They're enhancing the experience of your team and likely improving your diversity and inclusion scores by helping their colleagues feel connected to the business," LaToya said. 

Offer access to external resource groups. Kahilla builds ERGs for marginalized people within large corporations and hosts affinity groups to connect women across companies and industries who are members of the platform. Kim from Kahilla noted that this can take the burden off employees and sustain the long-term effort of leading and managing a community. "Over time, ERGs can erode because people are exhausted by the effort," she said. "An external program like this can offer related content and coaching resources to supplement the community building, which can sustain and deepen impact."

Don't forget the power of informal relationship building for identity groups. "I think sometimes people feel like they need to create a very structured program in order to promote affinity spaces," Nina said, "but offering meaningful support can actually be as simple as offering underrepresented people time, space, and resources to gather informally." Consider providing a stipend for folks to gather for a meal or connect in other ways beyond formal meetings and ERGs.
---
Build out an equitable total rewards program
Today, women and people of color are still paid less than white men for the same work. Developing total rewards — salary and benefits — that are equitable and support folks across differences is a need-to-have for any company engaging in DE&I work. Consider these points when you're thinking through this work:
Conduct a pay equity audit to collect the baseline data you need to make sure employees are being paid equitably. From there, you can dig into inequitable practices that may have led to these differences and provide increases where necessary. Fair Pay Workplace is a great resource to learn more about rules and standards related to pay equity.
Provide benefits that recognize differences and unique needs. What's the best way to understand what your team needs from health or other benefits that they are not currently getting? Ask them. "This doesn't mean you need to ask what health conditions people have," Katie said, "but create opportunities for folks to transparently let you know what support they need that they are not getting."
One specific, impactful step to ensure more inclusive and equitable medical benefits is to review your plan's coverage of services and providers to ensure it supports BIPOC and LGBTQ+ folks. "Make sure that clinics that focus on trans health are included in the plan, your provider networks have access to many BIPOC doctors, there are good protocols for supporting the needs of BIPOC patients, and there are family-making services for LGBTQ+ folks," she said. Mental health benefits should also be covered at the same rate as physical health.
Other benefits that can serve team members on the margins include: floating holidays that allow people to honor their cultural traditions and celebrations whenever they fall; remote work and a flexible work schedule that allow folks to shape their work days around caregiving and other responsibilities as well as their mental and physical wellness priorities; and a flexible parental leave policy, applicable to all genders, that allows employees to take paid leave on a schedule that aligns with their parenting needs — rather than a set period after a birth or adoption. 
Take a targeted, intentional approach. "Let folks know that you want to provide benefits that ultimately help create space in their lives that allow them to do their jobs well," LaToya said. While you won't be able to do everything all at once, she added, that's OK. "Focus on the most impactful, salient things — the things your team has told you are important to them so they feel seen and heard."
Commit to meaningful development opportunities
Providing professional development (including access to skill or knowledge building, mentorship, and membership in professional networks) is an investment in individual growth that helps people feel seen, valued, supported, and excited to contribute what they've learned back into the business. 
For underrepresented folks, developing new skills and connections is especially significant in shaping their experience at work. "We may not have been exposed to these personal and professional circles as we've come up, so opportunities that help us advance and contribute back to the business are meaningful," LaToya said.
Here are a few things to keep in mind as you think through the role of professional development in your DE&I strategy:
Ignoring the importance of professional development and networking can have a significant negative impact on both DE&I and your business. "The reality is that if you don't invest in your people as whole humans, that will metastasize and erode the experience of all employees," Kim said. "Professional development may seem like a nice-to-have, but it is one hundred percent a need-to-have."
When people are connected with professional development opportunities, they stay in their jobs longer. When employees are provided development and networking opportunities, they not only stay with their employers, but they are more likely to pursue promotions. "In surveys, we have found a 70% increase in confidence to contribute at the next level among members who develop skill sets and broaden and improve their mindset — as well as an overall increase in their well-being," said Noa Ries, co-founder of Kahilla.
Recognize the barriers that keep folks from saying yes. While it's common for organizations to provide employees a learning stipend and an invitation to pursue development themselves, that assumes that people will self-advocate for that opportunity. "I think that mindset really privileges those who have identities in the mainstream, because the people who feel comfortable asking for these opportunities are people who have been socialized to think that's something that they can do," Katie said. "It's important to remember that folks on the margin have been socialized to not ask for too much."
To help break this barrier, present a range of opportunities and engage directly with employees to ask what resonates and what they need in order to pursue development. That will also help build trust and safety among your teams. "People will start to believe you when you say you can ask for things and that there won't be repercussions," Katie said.
---
Advance the cause by advancing the people
If you're engaging in meaningful DE&I work, one ultimate outcome is effectively creating a clear path for career advancement. Here are three considerations to help you get there:
Evaluate your current methods. As a founder, Katie said, you should be asking yourself: "Are we actually growing careers? How do people who have not had historic access to these roles or historic information about these roles learn about how to grow inside of our organization?" 

Create transparent systems and processes. "Salary transparency and clear road maps for advancement, available to every employee, are important," LaToya said. "If folks know from the beginning where they are starting and where they can go, there's no mystery around how people get promoted and which opportunities are available."

Look for proof in promotion rates. Promotion rates are a key indicator of your commitment to equity actually showing up in the experiences of your employees. "You can do a great job hiring across difference, but I want to see that those same people are staying and thriving — and having the opportunity to advance," Katie said.
Taking the long view: "This is not project&nbspwork"
When you embark on improving your employees' experiences and ensuring underrepresented employees feel safe, seen, and encouraged to grow, keep this advice from Katie in mind: "This is not project work. There is no end point."
Instead, the assumption for founders should be that, like all the other important, strategic work, DE&I goals will exist — continually growing and evolving — throughout the life of the company. As you get bigger and as you have different voices within the business, your needs for this kind of work will shift and change. "You're going to encounter new problems and new barriers," Katie said, "which doesn't mean you did it wrong." 
As Help Scout's founder, Nick's experience reflects this reality, as he continues to view DE&I as an ongoing journey of learning and growth: "Since culture is never solved, all we can do is commit to being curious and to keep doing the work. It doesn't matter what we've tried to do or have done — we simply have more work to do, and that will never change."