Feature Story
Being human is the whole&nbsppoint
David Weissman is building Humankind around the idea that one-to-one, human-to-human relationships are the future of ecommerce&nbspsuccess.
Artwork by Matt Plays
•
4 min read
David Weissman has had a front-row seat to the evolving story of ecommerce for over 24 years. After an early career as a TV producer, he joined a company that helped build the first incarnations of ecommerce for big brands like Burberry, Ralph Lauren, Quicksilver, and Adidas. The prevailing theory in the early days of ecomm, he said, was that providing customers the opportunity to buy things online would usher in a new wave of one-to-one relationships and marketing. But it didn't.
"Ecommerce became a do-it-yourself, transactional vehicle from the start," David said. "It had its advantages over other ways of shopping, and it unlocked great use cases and growth, but it never actually created that one-to-one experience we anticipated." 
Instead, the model has traditionally put all of the effort involved in a purchase — evaluating all the options, seeking out reviews and research, and finding fit and style insights, for example — on the customer. 
As we've leaned into this do-it-yourself medium we call ecommerce, the decisions the customer encounters along their journey have become more consequential, and the burden they experience has grown. It can be a lot of work.
David Weissman
Co-founder and CEO, Humankind
"The irony of this approach is that we would never build a brick and mortar store and not put knowledgeable salespeople in it, but we do that online without batting an eye," David said. "Until pretty recently, there has been nobody staffing the virtual counter to help you figure out which products will meet your specific needs so that you can make a really confident and delightful decision." 
It's a gap that David said has likely been a key factor in the traditionally low percentage of customers who ultimately purchase an item when they visit an ecommerce site. Conversion rates have always hovered at 2% to 4% in ecommerce, which means up to 98% of your consumers are not buying.
---
Human-to-human relationships are the&nbspmagic
In 2021, David founded Humankind to bridge the gap and help increase sales for ecommerce companies. The Humankind product integrates with existing ecomm platforms and provides one-on-one concierge service to online customers via text message conversations. Through ongoing dialogue with brand experts, which focuses on the customer's needs and preferences, the company rep can assemble a customized, curated landing page that lists personalized options with context around each choice.
As an example, the shoe brand Saucony has integrated Humankind to help customers pick out new shoes. When a customer is looking for a shoe for a specific activity — trail running, for instance — they can chat through the purchase with a sales rep and share specifically what kinds of trails they're frequenting, the weather conditions in which they run, their foot size and shape, and a range of other details that will help the rep create a personalized selection of options.
The exchange, all via text message, helps the customer purchase with confidence — knowing the choices and their final purchase will reflect their unique needs. They've been seen and heard by another real person who has their best interests in mind. Seems like a pretty basic offering for brands to provide their customers, but up until this point, it hasn't actually been the norm in ecommerce.
"Everybody has free shipping and functional navigation and beautiful branding today — that's the bare minimum. Truly customer-centric companies are now prioritizing one-on-one interactions because it's these relationships that build trust and loyalty, that inspire confidence and create delight."
While Humankind software includes options for automation, it's the relationships built between two humans that drive successful interactions — and result in an increase in sales and retention. "The brand experts need to have deep product knowledge and really enjoy helping people," David said. "They need to get fired up by the idea of creating solutions."
Whether it's Humankind or any other type of one-on-one interaction a brand implements, it's not enough to just check the box. David said, "If you're going to offer personalized service, you need to do it well — staff it consistently and provide ongoing, excellent service. Otherwise you're going to do more harm than good."
For David, that drive to create solutions — for businesses and their customers — has helped him and the Humankind team to expand the product as well as the number of companies their software supports. Humankind is now integrated in the sites of approximately 20 companies across verticals that include apparel, footwear, skincare, hair care, furniture, sporting goods, outdoor products, and supplements (serving some well-known brands like Unilever, Taylormade Golf, Olaplex, and Merrell).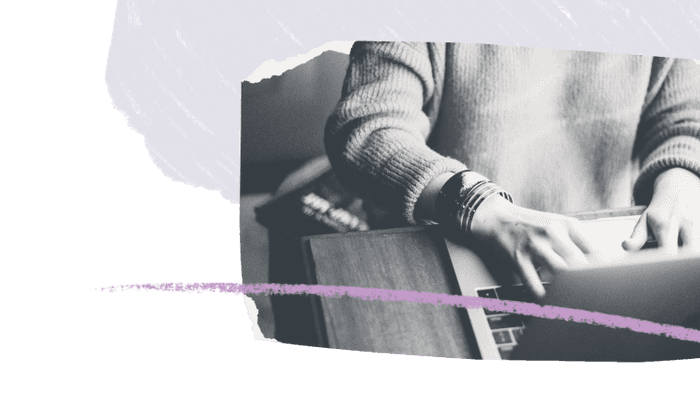 In the Works, in your inbox
Forward thinking for the good of shoppers&nbspeverywhere
David and his team are always thinking ahead about how to evolve the product to provide more value for their customers — and making these growth decisions based on what they're learning through the one-on-one conversations that the product enables. 
Their latest R&D centers around "knowing your customers." Engagement through Humankind enables brands to have tens of thousands of intimate conversations with their customers, chock full of zero-party data. Inside, there are unprecedented insights from customers about their needs, desires, use-cases, challenges, delights, and more. These insights will serve to power additional value to their clients.
And while the benefit of developing customer loyalty and increasing sales is clear for ecommerce companies, David sees a bigger picture benefit, too. "For so long, it has really only been the rich and famous who have benefitted from personal shoppers," he said. With Humankind, he's aiming to democratize the concierge experience. 
"We believe loyalty is at its highest when you provide people great experiences, and this concierge way to shop is a great experience that's available to everyone, every time," David said. "And, when you invest in your customers' experiences by making them more confident in their choices, they will return the favor by becoming repeat customers. The real impact is a great connection with the brand and supercharged LTVs (customer lifetime value). It's an old concept with a modern technological twist."