Feature Story
I'll go first: Prioritizing mental health at&nbspTestBox
How a personal commitment to mental health has shaped co-founder Sam Senior and the values-driven company he's building.
Artwork by Heather Manning
•
7 min read
In May 2022, Sam Senior, co-founder and CEO of TestBox shared a personal post and related video on LinkedIn. In the opening two lines of the post, you can almost hear the deep breath and the pause required for the transparency that followed. Sam wrote: "Despite recording a video about my mental health journey for others to share, it's strangely anxiety-inducing to share it directly myself. Here goes: I had a fairly rough childhood, and I've been working through it in therapy for the last 2.5 years."
The personal and family trauma that he went on to share, as part of an awareness campaign to break the stigma around mental health, required incredible vulnerability. But Sam saw the potential for impact. As a tech startup founder, he recognized a chance to speak directly to other founders and teams about prioritizing mental health. "If I'm not willing to do it, who would be?" he said.
If someone who has had all of these outwardly-looking fantastic experiences isn't able to talk about it, then how the hell can we expect anyone to be willing to talk about it?
The response to the post was overwhelmingly positive. People he hadn't spoken to for years reached out to say thank you and share their own stories. Other people at TestBox shared their own experiences and expressed pride in working for a company and a leader who were working to break the stigma around mental health. And, surprisingly, he said, it strengthened business relationships. "In a few cases, connections with partnership leaders we work with became closer based on my sharing, which I never would have predicted." 
Sam's story was perhaps more striking because of how much the experiences he shared in the video contrasted with the image he had presented to the world to date. By most external measures, Sam's path, including the founding of TestBox, had looked pretty ideal.
After graduating from university with a degree in computer science in his native Australia, he accepted a consulting position at management consulting firm Bain & Company, which took him first to London and then San Francisco. He left his consulting role in 2020 to found TestBox, a platform that allows companies to test and collaborate on enterprise software before deciding to purchase, with co-founder and long-time friend Peter Holland. At the time of the LinkedIn post, the co-founders had raised $2.7 million in pre-seed funding — and they've now raised a total of $13 million after a seed-round announced in June 2022. 
But beneath the surface of that success story, Sam was experiencing significant mental health challenges. The internal journey that unfolded behind the scenes as he sought help through therapy would ultimately shape Sam as a person and a founder — and it continues to impact the company he's building on a daily basis. 
While Sam's vulnerable video made an impact, as he hoped, it's only one small piece of an ongoing commitment to embracing and advocating for mental health — personally and in the workplace. In a conversation with In the Works, Sam opened up about his personal experience with therapy, how he's working to build a company that puts mental health at the center, and what he does as a founder to maintain his own well-being. 
---
"I have changed dramatically as a human": Integrating therapy in life and&nbspwork
The "fairly rough" childhood that Sam described in his post and in the video he shared took a toll. When he left home at 16, he had developed what seemed to be a pretty successful coping strategy at the time: a fierce independence and drive for success. That total reliance on self and his desire to succeed took him a long way — until the strategy stopped working. "I struggled with relationships, in particular, as I got older," Sam said, "and I finally thought, you know, I need to do something about this." 
Encouraged by a friend who had benefited from therapy, he decided to give it a go. "To be honest, I wish I'd started sooner," Sam said of his commitment to regular, weekly sessions with a therapist. As he's become more self-aware and has learned the ways his upbringing affected his mental health and emotional well-being, he continues to see a positive impact in his life. "And, I'm certainly a significantly more effective leader as a result of therapy," he added.
I have changed dramatically as a human in the way I can relate to other people, and understand what they're going through — but also be willing to be vulnerable talking about things that I've found challenging.
When it came to founding TestBox, he knew he wanted to carry what he learned forward and prioritize mental health — his own and his team's — from day one. In fact, therapy was at the center of conversations with Peter about founding the business. "I told Peter I thought that as founders we should both commit to regular sessions," Sam said. "He hadn't yet done that, so he started. We agreed it was a really important thing."
As the company grows, the co-founders have maintained that focus on mental health. Everyone on the team has access to regular therapy, and TestBox supplements the standard therapy benefit included in the company's health insurance package by covering costs that exceed coverage. While the additional benefit is available to everyone, anyone in a leadership role is especially encouraged to start or to continue regular therapy. While Sam recognized that could potentially be a pretty expensive investment, it's one that he and Peter are determined to support. 
"At the end of the day, we think therapy is so vitally important, and we've seen the impact on team members," Sam said. "We've seen significant change in how people who have taken advantage of the benefit think about work and life and how it all fits together." And, he added, quite a few team members have started therapy for the first time since they joined TestBox — as a direct result of the benefit and the founders' personal support. "I've had people tell me, 'I only started because you and Peter modeled it and have demonstrated the value you get out of it,'" Sam said. 
---
Beyond benefits: Building a culture around mental health&nbspawareness
The co-founders' personal commitment to and support for mental health show up clearly in the company's values, which prioritize human-centered, mindful connections within the team and in the wider world. And they're not just for show: "We review our values quarterly, as a whole company, to reflect on whether they still ring true and how we're living them or not," Sam said. 
While company values that prioritize mental health provide essential guiding principles, the co-founders are also very aware of the impact of modeling specific behaviors — in big and small ways — to develop a mentally healthy workplace. 
One way the founders consistently and visibly reinforce the value of mental health care: Slack status updates. Every Tuesday morning, Sam's profile emoji indicates he's in therapy and won't be responding to messages. If an employee heads out for exercise or just takes some time for a mental health break, they're encouraged to share that via Slack, too. All of these practices and the founders' modeling help team members feel supported in showing up authentically each day. "I really want to create an environment where people can show up to work as the true version of themselves," Sam said. "That's when they'll do their best work."
He's always happy when he sees that message absorbed and reflected back in the team's transparent sharing. "Just the other day, our product manager posted a note saying that they were overwhelmed and would be taking a few hours for mental health and wouldn't be taking any meetings the next day," Sam said. "Everyone responded with a version of 'Great, love that!' because we've normalized that awareness and support for self-care." 
And because longer stretches of rest are also vital to caring for mental health, Sam and Peter not only provide unlimited PTO but actually require that each employee take a minimum number of days. In fact, that messaging is included in TestBox job descriptions to set the tone from the get-go. "Our job descriptions note the unlimited PTO and our active encouragement of paid leave, as well as a line that says, specifically, 'Sam generally takes 20-25 days of vacation each year,'" he said. "We're trying to reinforce the value of time away because we know people are more successful when they have time off."
Tracking employee experience across a distributed team — to help ensure all these steps to build a mentally healthy culture don't unravel over time, especially as the team grows — is an ongoing, intentional effort. "We use a lot of different practices and tools to make sure we don't create an environment that's isolating," Sam said. "We play weekly games and have regular rituals on Slack that keep us connected, and we do an employee pulse check every two weeks to ask people how they're feeling about work and life balance, belonging, and other subjective, individual experiences." 
---
Leading with&nbspvulnerability
Sam always envisioned that he would lead his own business one day. "I have wanted to start a company since I was eight years old. It's just something I knew I wanted really early on," he said. And while he likely would have pursued that dream regardless, he does know that the choice to pursue therapy and grow in self-awareness has made him a more effective, empathetic leader. "Therapy may not have determined if I'd start a business, but it has definitely influenced how I'm doing it."
Of course, how he's doing it includes all the decisions around product and marketing and partnerships and financing — all the big-ticket business decisions he tackles daily to drive the business forward. But the how is also very much about the way in which he approaches leadership and, specifically, his embrace of vulnerability and transparency. 
As leaders, both Sam and Peter seek out opportunities to express vulnerability and transparency, aware of the way those authentic behaviors support psychological safety. At an early offsite meeting, Sam said, they led an exercise in vulnerability, openly sharing some of the key challenges and fears they were facing as leaders, including gaps in their own skill sets that were holding them back, and directly asking for help. "We found that other people were open and willing to share their own challenges after we were open ourselves," Sam said. 
Since that meeting, the co-founders have continued to express vulnerability in a way that will help build connection and shape culture at TestBox. A powerful recent example, Sam noted, was Peter's decision early in 2022 to share openly about his decision to shift from CTO to an individual contributor.
"He talked the whole team through his decision, about the fact that he was feeling overwhelmed and the impact of that on his health, offering some really deep reflection with a ton of vulnerability," Sam said. Since that time, he added, more team members have felt comfortable sharing personal challenges. "As we've modeled vulnerability, we have definitely seen that emerge in others as well. They feel safe and supported."
Therapy may not have determined if I'd start a business, but it has definitely influenced how I'm doing it.
Sam Senior
Co-founder, TestBox
Sam Senior and Peter Holland, co-founders of&nbspTestBox
Living the dream for the long-term means looking after&nbspyourself
As a co-founder of TestBox, Sam is living his childhood dream — a dream that, while incredibly fulfilling, also requires an intense personal investment of time and energy every single day. And while stereotypes about hustle culture and the startup grind reflect the way some founders opt to engage in this early-stage phase, Sam has a different approach.
"I really dislike the stereotype that people promote about startup life, because there's so much research that says there are diminishing returns after a certain number of work hours in a week. You actually start to make poor decisions and not look after yourself," Sam said.
Instead, to maintain his mental and physical health, Sam focuses on daily habits to maintain well-being with a long-term view. From tactics like reserving "out-of-office" blocks on his calendar for exercise or deep work to committing to a consistent sleep schedule, choosing healthy foods, and connecting with his partner for regular hugs throughout the day, he said, "I'm finding ways to build scaffolding around me that supports my work and my life."
Another tactic that has offered valuable perspective: Surrounding himself with people who know better. "I've actively sought out advisors and mentors who are in the later stages of their careers, who have built multiple companies or are in senior leadership roles," he said. "Those are the people I want to learn from." And, he said, the insight around resilience and leadership from those mentors is so different from younger people in the thick of the startup culture.
As an example, Sam shared a takeaway from a recent conversation in which one of his advisors asked him how long he wanted TestBox to exist. When Sam said he envisioned a 20-plus year run, the advisor said, "Well, if you want to be doing this for that long, that means you need to be sleeping now. That means exercising now. That means investing in your close relationships now. That doesn't mean spending every waking hour working."
So while the pressure to push and grow the dream is real — and TestBox is growing fast — Sam's commitment to mental health means he's taking advice from those who have survived to tell the tale of the long-term success he's after. "I think having the patience to care for yourself is so important," he said. "Maybe that means you didn't exactly nail everything you wanted to do today, but in a month's time, you'll probably achieve more because you took a little bit more time to look after yourself along the way."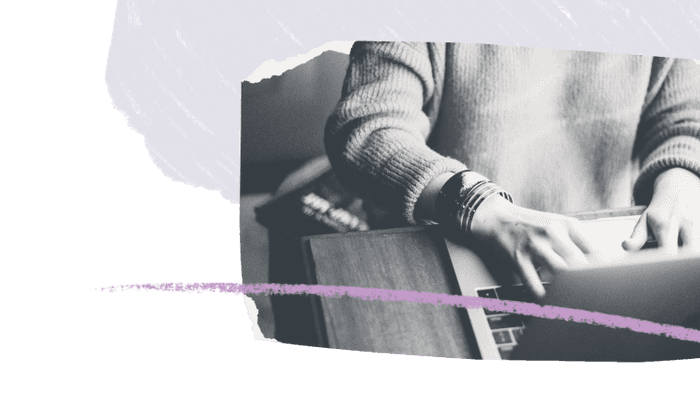 In the Works, in your inbox