Snack
›

Top 5
Five mentoring opportunities to pay it&nbspforward
Help fledgling entrepreneurs and professional folks in your communities to learn, grow, and thrive.
Artwork by Christine Kim
•
2 min read
No founder starts building on day one with all the answers. For most, communities and one-on-one mentorship — official and cobbled together over time — provide a lot of the know-how and tactical help needed to launch and grow. If you're nodding along here and you've got an hour or two to spare every so often, why not honor the support you've received by paying that kindness forward? 
Even if you're only a few years into your own journey (and though it may feel like you've just gotten started!), you'll already have built up a wealth of knowledge that'll be invaluable to others. Here are five community-oriented mentoring opportunities through which you can help fledgling entrepreneurs and professional folks in your communities to learn, grow, and thrive.
---
1. StartOut's&nbspMentorship
Founded in 2009, StartOut is a U.S. nonprofit with a mission to support and develop the economic empowerment of the LGBTQ+ community. The organization provides over 18,000 LGBTQ+ entrepreneurs with education and inspiration, networking opportunities, and access to capital by connecting investors with founders. The mentorship program, which is supported by AT&T and AWS, is one of these offerings. The program matches mentors and mentees according to expertise and need, and, over six months, the pairs carve out at least two hours per month for entrepreneurial-focused deep dives.
Learn more about the StartOut mentorship program here. 
---
2. Black Connect's Business & Entrepreneur&nbspAssessment
Black Connect, founded in 2019, is a nonprofit organization dedicated to eliminating America's racial wealth gap by launching and supporting the success of Black-owned businesses. To help make its vision a reality, Black Connect has implemented the Business & Entrepreneur Assessment (BEA) initiative, where mentors provide the organization's members with actionable know-how to launch businesses and achieve their goals. The scheduling and time commitments are flexible, though mentors who serve members for 12 consecutive months are honored by the organization for their service.
Read up on Black Connect and their BEA initiative here.
---
3. BIPOC Foundation's&nbspMentorship
In Canada, the non-profit BIPOC Foundation creates pathways to economic freedom for diverse populations through its many initiatives, not least its mentorship program. The foundation is actively seeking Canadian mentors who "want to be part of a solution that helps BIPOC entrepreneurs break through barriers in business success." This particular program requires a minimum commitment of 12 months, with at least an hourly one-to-one meeting each month.
Find further information on BIPOC Foundation's mentorship here.
---
4. Bunker Labs' Ambassador&nbspProgram
Bunker Labs — a U.S.-based nonprofit that empowers military veterans and military spouses to start and grow businesses — offers mentoring through its Ambassador Program. Over 12 months, beginning every June, Ambassadors (mentors) guide groups of aspiring and new veteran entrepreneurs in military communities around the country. These local cohorts provide founders the opportunity to connect with one another and learn from the advice, insight, and support of the Ambassador via monthly huddles and quarterly gatherings. An Ambassador doesn't need to be a veteran — just somebody who's business-minded and has the drive to help others.
Discover more about Bunker Labs' Ambassador Program here.
---
5. Women in Tech's&nbspMentorship
Women in Tech (WiT) is a global organization at the forefront of promoting gender diversity in STEM and helping women to find success in their careers. WiT's mentorship program isn't solely geared toward entrepreneurs per se, but rather toward women in STEM at all levels who'd benefit from guidance and support (though who's to say entrepreneurialism won't be a part of the conversation?). Mentors, who agree to deliver at least three individual sessions over three months, can be based anywhere in the world and can mentoring a variety of areas, including (but not limited to) leadership, tech, and digital marketing.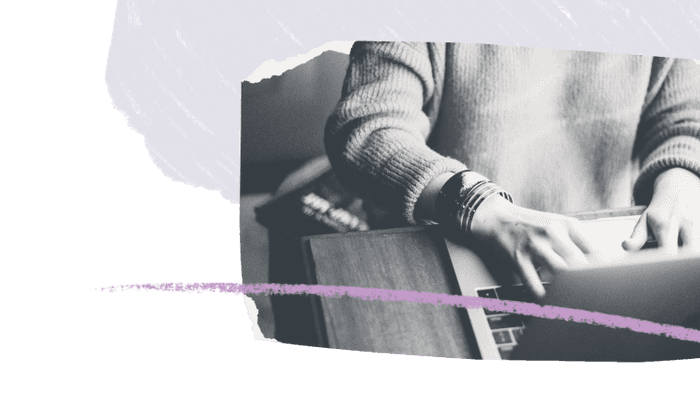 In the Works, in your inbox