Snack
›

Try this
Five outstanding online shops to style and stock your&nbspoffice
These ecommerce businesses make elevated tools and products that will have you rushing to your desk.
Artwork by Heather Manning
•
2 min read
1. BestSelf&nbspCo.
Cathryn Lavery launched ecommerce company BestSelf Co. in 2015 to create productivity and self-improvement tools that she couldn't find for herself. The original product, The Self Journal, is a 13-week goal journal to help you "optimize your day, tackle your goals, and live a more fulfilled life." The company now sells products aimed at fostering growth across categories that include romantic relationships, family and kids, and social connections.
The Professional Growth category is especially helpful for companies and teams, with a ton of resources and tools that include everything from an Icebreaker card deck to a Core Values Bundle to a Habit Roadmap and an Overcoming Burnout Journal. 
---
2. Field&nbspNotes
Designer Aaron Draplin founded Field Notes in 2006, setting out to recreate the pocket-sized booklets distributed to farmers by agricultural and other rural businesses in the first half of the 20th century. The slim, blank-paged journal/sketchbook/notepad design is ideal for jotting down notes, lists, or crazy "someday" ideas.
The company has branched out over the years to offer notebooks in a variety of sizes and styles — some the result of co-branding projects with non-profits, artists, and others — but the spirit of functional, minimalist design has remained. 
---
3.&nbspGrovemade
This privately owned, Portland, Oregon-based office and home accessories manufacturer founded by Ken Tomita and Joe Mansfield creates beautiful and functional items that will bring your home and office to a new level of efficiency and elevated design. Grovemade roducts are crafted from premium natural materials (think: mouse pads made from natural linoleum and cork backing or felted wool; monitor stands constructed from maple and walnut), and the design is minimalist, ergonomic, and beautiful.
A bonus? As their About Page notes, the company keeps their customers at the center: "A shared purpose unites us all — to do great work and to live intentionally, caring and thinking deeply about who and what we choose to associate with. We are so proud to contribute even in some small way to your path."
---
4.&nbspPoketo
Poketo's founders, husband and wife Ted Vadakan and Angie Myung, launched the company in 2003 with a "desire to infuse art and design into every day." Their colorful, practical products are designed with the intention of elevating design and making it accessible to everyone, and office-related items range from pens and planners to stationery, calendars, and staplers. Stock your desk (and your home and closet) with this gear that will make you want to get to work.
---
5.&nbspRocketbook
If you love the old-school experience of putting pen to pad for note-taking, planning, and calendar tasks — but you don't love the paper waste involved — check out the reusable notebooks and other productivity products made by Rocketbook. Using specially designed pens and paper-like plastic pages, you write just as you would on paper, but you can then upload the notes to the cloud using the Rocketbook app. The Boston-based company was founded in 2013 by Joe Lemay, and today the team continues to innovate sustainable note taking solutions.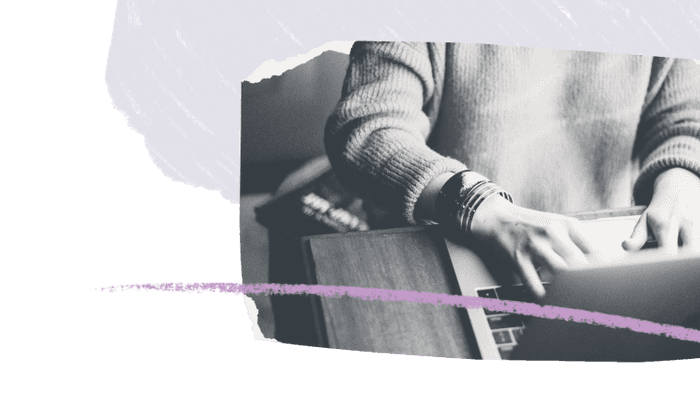 In the Works, in your inbox