Snack
›

Start Here
Four tips for founder-focused&nbsplearning
Keep developing your knowledge and skills as you grow your business.
Artwork by Natalie Cowan
•
2 min read
Nobody launches a company with all the answers. Chances are — to extend a favorite start-up analogy — if you're launching or helping to build a company, you're likely learning to fly the plane at the same time you're building it mid-air. 
Exhilarating? Yes. Terrifying at times? No question. 
What's the key to a successful journey? A commitment to your growth as a leader alongside the growth of your business. Learning will keep you airborne and help you enjoy the ride. Here are four tips for founders who want to keep learning along the way. 
---
1. Embrace a beginner's&nbspmindset
According to Shonna Waters, PhD, vice president of Alliance Solutions at BetterUp, and author of The Coaching Shift: How A Coaching Mindset and Skills Can Change You, "any founder intent on growing and developing their skills needs to start with a learning — or 'beginner's' — mindset." 
The concept of a beginner's mindset, which originated in Zen Buddhism, sets the groundwork for learning. "A beginner's mindset really means having an attitude of openness, eagerness, and lack of preconceptions when studying a subject, even when studying at an advanced level, just as a beginner in that subject would," Shonna said. 
As a leader, you likely already have deep knowledge and have mastered a lot of skills that have gotten you this far. Your challenge now is to remain open and curious to learn what you need to move forward from here. A beginner's mindset will help jumpstart this new phase of learning. In Shonna's coaching work, she often frames this for leaders by encouraging them to become "CON artists: Curious, open, and non-judgmental."
---
2. Set goals to fill gaps and expand&nbspknowledge.
Understanding the value of continual growth and learning is step one, but how do you implement it?
"There is no shortage of learning demand for founders," Shonna noted. "You're constantly encountering things you have to know or do for the first time." But, she added, that's a good thing. "Necessity for learning will increase motivation."
These steps can help you make the most of that motivation:
Reflect on what you want to learn and make a list of your goals. What areas in your current leadership are you looking to improve? What skills do you feel you lack that are holding you back? What's the next area of growth for the business, and what do you need to understand to navigate that leap? Consider creating what entrepreneur Feliks Eyser calls a "knowledge map" to outline "what you know, what you don't know, and what you should know at your current stage."

Think about how you like to learn. Do you absorb information best through reading, listening, or writing? Considering how you'll learn best before you dig in can help you choose the most effective resources or formats.

Put learning on your agenda. Set consistent time aside on your calendar for development, and prioritize those time blocks. 

Chart your progress. Consider a goal tracking app to stay on track and meet your learning objectives.
---
3. Tap into founder-focused learning&nbspresources
Once you've outlined goals and topics that you want to dig into, know that there are resources — people, content, communities — out there to teach and share. 
Here are just a few of the resources you might want to seek out: 
---
4. Hold yourself accountable (or find good accountability&nbsppartners)
To make sure your personal growth stays at the top of your to-do list, put some accountability measures in place. These can be self-directed (tracking apps, planning docs, calendar reminders) or created externally with friends, colleagues, or coaches who agree to help keep your learning on track. The goal is the same: to ensure you're sticking to your plan.
In a recent note to employees, Help Scout co-founder and CEO Nick Francis described his own commitment to learning and the accountability strategies he uses. "Although I've technically been a CEO for 12 years, I'm still doing this job for the first time, and the job requirements evolve at an alarming pace," Nick wrote. "The only way to keep up is if the rate of my personal growth can outpace the growth of the role." 
To ensure he keeps up and keeps learning, Nick has set up several accountability structures:
An outside facilitator coordinates an annual 360 review with company leadership and board members. The results — which can be tough to read — are shared with all participants.

Nick creates an annual personal development plan — similar to a self-assessment — and shares it with other leaders and board members. 

He has an executive coach who holds him accountable to his plan and the progress he's committed to making. 

The business results are the ultimate form of feedback! 
"We all need coaching to do our best at work and in life," Nick added. "The most successful folks I've been around can't get enough of it. They learn that the trade-off between growth and discomfort is always worth making."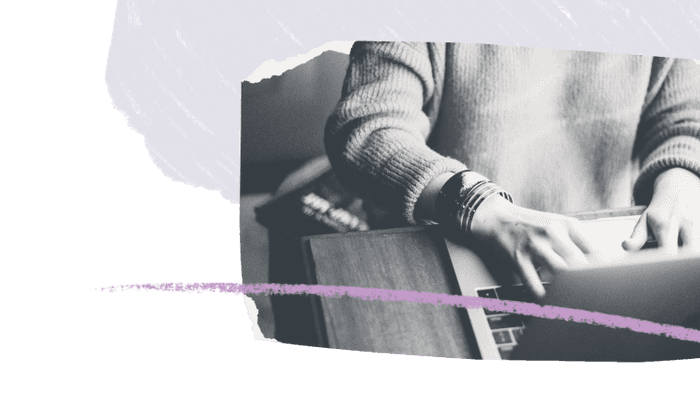 In the Works, in your inbox