Grow
How Fishwife used social media to launch and grow their business
Learn how this buzzworthy tinned fish company found rapid success, and get resources and takeaways for your own social media&nbspmarketing.
Illustration by Natalie Cowan
•
8 min read
It sounds like a challenge cooked up for a spoof marketing competition. Your product: canned fish. Your task: make it one of social media's hottest culinary trends and build a community of raving fans. Go!
But this was no joke. This is what actually went down when co-founders Becca Millstein and Caroline Goldfarb launched their tinned seafood company, Fishwife, in 2020. 
While they were living together during the pandemic, the two friends came up with the idea to sell ethically sourced, sustainable tinned seafood (think tuna, salmon, and sardines) in the style of the high-quality "conservas" common in Spain and Portugal. Both women had careers in the entertainment industry, but they saw a clear gap in the market and took the leap. 
The challenges of founding the company were intense — they had to learn everything about both the food industry and building a company from the ground up — but the branding and organic social media marketing were a success from the beginning. "We built Fishwife on Instagram," Becca said, "and social media continues to play a big part as the main connector between us and our consumers, growing our brand awareness and loyalty."
At the time of publication, they have 70k Instagram followers and 18.8k followers on TikTok, where  #fishwife has 6.5 million views of brand and user generated content (UGC). And, the company is widely credited with launching a wave of culinary hype around tinned fish in general. Videos tagged #tinnedfish have been viewed 100 million times on TikTok, and variations on the trend — like #tinnedfishdatenight — continue to crop up. It's safe to say Fishwife has been on the receiving end of significant love from social media influencers and followers. 
So how has all the social media traction the company has seen impacted their growth story? With organic social (alongside earned media) as their primary marketing effort from 2020 through 2022 (they launched paid social advertising in 2023), Fishwife's revenue doubled in 2021 and 2022. Founded as a direct-to-consumer ecommerce company, they have since expanded to retail distribution via specialty grocers, and products will be available in Whole Foods stores nationwide beginning in 2024.
Want to hear more about how this women-founded and women-led ecommerce company thinks about social media and uses the channels to grow their business? Read on for insights into Fishwife's social media marketing strategy.
4 ways to find success in social media&nbspmarketing
---
1. Create a clear, authentic brand voice 
For Fishwife, social media channels have provided the ideal opportunity to build community and brand awareness.
"From the beginning, our goal was always to use social media to speak to our audience like I'd speak to my best friend," Becca said. "Through that ongoing conversation with our community, we hoped to spark conversation (not just talk at people), use our social channels to educate our audience on the sustainability story behind Fishwife, and, of course, to bond over our shared love of tinned fish!"
---
2. Prioritize visual branding to tell a compelling story and grow&nbspawareness
As they planned for the company's launch in 2020, Becca and Caroline knew that Instagram would play an essential role in introducing the brand. The co-founders wanted to engage followers by telling a beautiful visual story alongside the chatty, friendly narrative voice they'd use to describe their products. 
They set out to find an artist who could combine the traditional bold colors common among the classic European conservas that had served as inspiration for the company with the unique, modern approach the co-founders envisioned. This search led them to illustrator Daniel Miller. The partnership was a success from the beginning, and the branding and packaging Daniel created set Fishwife apart.
"Daniel's design is bright and playful and thrives on social media," Becca said, "and it does a beautiful job of telling the story of our product — where it comes from, how it's made, and our commitment to sustainably and ethically sourced tinned fish."  
Posting images of the beautifully packaged products, paired with copy that Becca largely wrote herself, engaged followers immediately. The result of that effort is still at work today. "Forty percent of our customers discover Fishwife via social media, so it's a massive source of organic discovery for us," Becca said. 
3. Incorporate values into social messaging 
In addition to highlighting the products and visual brand identity, social media has been a place for Fishwife to give followers more insight into their values and goals — a key element of their brand story. 
"Social media allows us to highlight the tenets guiding our business in a really natural way," Becca said. "By sharing stories of the fisheries and farms we're sourcing from as well as the canneries we're partnering with, we're getting that message about sustainability out there whether folks immediately realize it or not. At the end of the day, we want people to know that they can feel good about purchasing their tinned fish from Fishwife and that those decisions really do make an impact."
---
4. Nurture community to build loyalty and&nbsptrust
Building community among followers has been a priority for Fishwife from day one. "We partner extensively with influencers of all kinds via Instagram and TikTok," Becca said, adding that the goal has been for these relationships to develop in a genuine and organic way, creating a strong sense of trust among followers.
This was possible, in part, because Becca herself was always the one engaging with the brand's followers. "I ran every aspect of our social media for the first two years of the business, which has resulted in a strong network of Fishwife advocates," she said. 
Developing a community via social media will not only lead to growth via increased brand awareness and loyalty, it can also be an ongoing source of information from your customers that will help you develop the products they are most likely to buy. "Our social channels — Instagram and TikTok, specifically — have been a direct line to our customers, helping us constantly iterate and develop the products our community is most excited about," Becca said. "The way our customers engage with our content lets us know who they are and what they really want to see from us!"
If these insights into the Fishwife story have you thinking about launching or ramping up your own social media efforts to spur growth, keep reading for actionable info to guide your own social story.
Learn and plan: Resources to grow your ecommerce business via social&nbspmedia
The Fishwife tale illustrates the powerful role social media marketing can play in launching and growing an ecommerce business. In fact, it's not really an optional effort these days; it's a necessity. The number of people searching for products and discovering new brands via social media continues to grow (recent research reports a global audience of 4.8 billion people), while traditional Google search has dipped in recent years. 
"So many customers look at your Instagram feed before they look at your website. It's the first place they're going to get a sense of what your brand is about," said ecommerce growth consultant Andrew Faris.
Be intentional about the overall story you're telling on social media to make a strong impression overall.
Andrew Faris
Founder, AJF Growth
If you're ready to create that powerful story and use social channels to help propel growth, we've compiled a resource toolkit to get you started. Check out the links below to learn and plan.
---
Customer acquisition strategy
As you consider using social media channels to grow your business, keep in mind the role of social media as one piece of a larger growth strategy. "The fundamental challenge of a new or early-stage business is getting customers to become aware of and then purchase your product," Andrew said.
For founders and teams, asking if and how social media can and should serve as an acquisition channel should come before creating or executing any social media strategy.
"You need to deeply understand what your customer acquisition strategy — the planned activities and actions to acquire new customers — actually is, and then execute it," he said.
Clarifying your acquisition plan and then defining the part you want social media to play among other channels — SEO, referral programs, and partnerships, for example — will help you dedicate resources and aim for specific targets, making the work more efficient and rewarding over the long term. Here are three guides to help you dig into this important first step.
---
Social media strategy
If you've decided that social media will be an acquisition channel for your ecommerce company, now's the time to develop a strategy for that effort, and it is important to have a plan. "​​Some very early stage entrepreneurs think that they'll just post on social media and people will find them," Andrew said. "But that's just not true in most cases."
The process of creating a successful strategy will generally include defining your goals, identifying your audience, conducting internal and external research (including a social media audit), choosing which platforms you'll use, and planning and scheduling content strategically across those platforms.
Ready to get to work on an intentional strategy that gets results? Check out these three planning resources:
---
Optimizing social media
Once you've created a strategy, you'll want to be sure that you're making the most of each channel and your overall strategy. Optimizing your social media by ensuring accounts are set up correctly and that what you're posting (and when) will create engagement, increase followers, and drive growth is an important step in your efforts. Here are a few helpful resources that will help you optimize:
---
Social media audits
To make sure your strategy for growth via social is on track and getting results, review your plans and results of your efforts frequently via social media audits. During an audit, you'll check engagement across channels, the results from any paid campaigns you have running, shifts in demographic or other user information for each channel, and other key metrics that will help you understand if your strategy is still on course or if you need to adjust. 
Because an audit generally requires tracking and comparing a range of metrics and other details related to your profiles, it can be helpful to use a template to organize and document all the information. Here are three free templates that offer helpful insight into the process of an audit and the tool itself: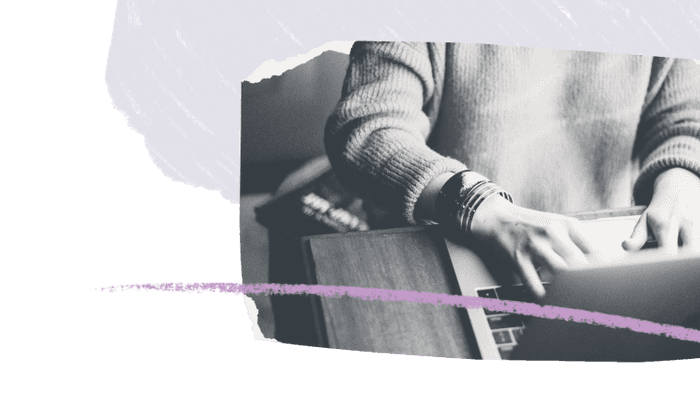 In the Works, in your inbox