Grow
Culture club: Inspiring examples of company culture from founders on the&nbspground
Big ideas, actionable tactics, and real-world experiences from founders committed to creating healthy&nbspcultures.
Artwork by Heather Manning
•
7 min read
Trying to describe workplace culture can be tricky. It can be hard to put a frame around what is often a feeling, an energy, a sense of belonging — or, sadly, exclusion. But while the concept of culture can seem a bit vague, there are in fact specific steps and tactics, implemented with intention, that can create the scaffolding of a positive, healthy environment for your team. With a frame in place, it's up to the leaders on the team to work from the inside to shape and model the culture you're aiming to build. 
Want to know more about those inner workings of good culture? We've gathered insight, tactical tips, and inspiring, real-world examples of company culture to help you understand the building blocks — and what that actually looks and feels like in a values-driven business when you put them together. So read on for a quick primer on why culture is important in the first place, three big ideas to consider as you craft your own company culture, and examples of founders digging into this work today.
---
What defines great company culture — and why it really does&nbspmatter
Company culture is not just one thing, but rather an umbrella term for all the different ways a company chooses to show up — within the business and in the world, with customers, and in the local and global community. 
At the center of a company's culture are values: the principles that drive the team's behaviors and actions. These drivers impact the decisions made around how the business operates, and they show up in business models, compensation strategies, org charts, and career paths, for instance. They also steer intangible but impactful choices around other aspects of culture, like communication style, trust and autonomy, and team connection and collaboration. As a result, the culture that evolves at a business becomes a living, breathing expression of values.
Given the impact culture can have, the work of intentionally building a healthy culture matters — for your team members' well-being and your bottom line. In an interview with In the Works, LaToya Lyn, former chief people officer at Help Scout, said, "Your employees spend 80% of their time at work. When that experience is positive and the workplace is an environment where people feel supported and empowered to be their authentic selves, they do their best work." And, she added: "When they do their best work, the individual benefits and the business benefits." 
A strong culture can also benefit your business as a key recruiting draw. According to a Glassdoor survey of over 5,000 adults, 77 percent of respondents would consider culture before applying to a job, and 56 percent said that culture was more important than salary for job satisfaction.
3 big ideas for creating an inspiring company&nbspculture
With the what and the why in the bag, here are three big ideas about creating culture to help inspire your efforts, along with examples of folks who are doing the work of implementing and modeling culture in their businesses today.
---
1. Creating great company culture starts from day one 
Founders have the opportunity to set many of the norms and practices that will shape a company's culture from the beginning. Through hiring practices, people operations, in-office or distributed schedules, and expectations, your voice and values will show up in all of these essential aspects of a business and will ultimately contribute to the culture at your company. 
That influence you have from the early days to build a positive culture can feel like a huge responsibility, but it's also an opportunity to create something bigger than the product or service you're growing your business around. Intentionally creating a workplace where team members feel seen and supported and have the space to grow and thrive in their roles impacts individual lives and the broader community. 
Remember that you're not alone — many values-driven founders are digging into the same work, and there's a lot to learn from their efforts. Naomi Blackmon and Mikayla Wujec,  co-founders of outdoor recreation apparel company Alder, were committed to building a positive culture from the beginning.
"We had both heard so much about startup grind culture, and we just really didn't want to be that kind of company," Naomi said. "There's so much research out there about the benefits of practices like a four-day work week, flexible work, and transparent communication. We wanted to make sure we built those things into the way that we worked from the beginning."
That commitment, early on, shaped core aspects of the culture at Alder. The co-founders worked with a consultant to prioritize diversity and inclusion practices in their hiring process; they modeled and supported wellness by taking time out for movement, vacation, and mental health; and, they put their values at the center. "We definitely wanted to build a culture around our values and beliefs — especially mutual respect among the team, transparency in our communication, and rewarding ownership and initiative."
---
2. Look to values as guideposts in building a strong company&nbspculture.
As we noted above, values drive culture. So, if you're looking for a place to start shaping culture  — or you're in the messy middle and need to reroute and set a new, positive trajectory — it can be helpful to check out how other founders turn to values for direction.
At EdTech company Branching Minds, values have been guideposts on the road to creating culture from the beginning. Co-founders Maya Gat and David Magier have intentionally built the company's culture around the business' core values of empathy, joy, collaboration, and equity. These values have guided decisions ranging from the business model they chose (B2B to serve schools rather than consumers) to the joyful description of their team: "We laugh often, drive fast minivans (and bikes), enjoy a good cookie, and are the best kinds of nerds!"
The result of this intentional work to create a values-centered culture, Maya told In the Works, is a workplace that empowers their team and reflects their mission. "I think it has created an environment where people feel extremely motivated to do their best work and are fully supported when the work is really hard — which it often is." 
Unfortunately, the values shaping a culture — and how they are communicated — can have a negative impact as well. We've all heard of "toxic" or "fear-based" workplace cultures, where negative behavior can create really unhappy and unhealthy environments. Sometimes, even a seemingly positive-sounding value can lead culture down the wrong path. Describing a company as "like a family," for example, is actually anything but healthy: It violates personal boundaries, complicates exits, makes it hard for team members to ask for what they need, and, ultimately, just isn't true.
---
3. A good company culture creates a place in which all team members feel welcome, seen, and supported. 
While describing "good" company culture isn't always easy, given the different values that drive businesses, it's safe to say that a sense of belonging among all employees is a common thread in healthy workplace cultures. Every employee should feel they can show up as their full, unique selves and be welcomed and supported.
Unfortunately, many people (40% according to one study conducted by Ernst & Young) actually feel socially isolated and excluded at work. Not surprisingly, when that's the case, performance, engagement, and retention are all negatively affected, and culture takes a hit.
All that background to say: Your team members' sense of belonging and a broader commitment to diversity, equity and inclusion (DE&I) are core aspects of healthy workplace culture. As a founder, you play an essential role in leading DE&I efforts, which should include work to understand the needs and experiences of your team, planning with other company leaders to implement practices and processes that prioritize DE&I, and continually reporting back learnings and your own commitment to the team. When you set the tone and do the work around DE&I, your team will notice, and your company culture will benefit because people will feel safe, seen, and able to thrive.
Shaping a great company culture: Examples from founders doing the&nbspwork
Understanding big picture ideas about culture and why it matters is important, but don't worry — if you're still wondering what you can do day to day to implement and support this effort, we have some tips and tactics as well as examples from founders in the thick of it.
---
Communicate with&nbspcare
Values often show up in how a founder and other leaders communicate with the team. From the level of transparency applied to information about the business a founder shares to the specific word choice they use in communications to the vulnerability they offer (or don't) — a company's communications present opportunities to shape a healthy culture through the expression of values.
At Uncommon Goods, founder and CEO Dave Bolotsky personally shares the company's "7 Guiding Principles" with each new employee. "I meet with every single person we hire — including the hundreds of seasonal team members we bring on over the holiday season — either individually or in groups, and I share our company philosophy and our values," Dave said.
That early introduction is followed by an open, authentic communication style that is a continued expression of those values. "We've maintained open-book management throughout the history of the company, so every week we share our leadership team notes with the entire company, which includes our financial results," Dave said. "As part of that weekly sharing, we thank people for various contributions and we tie those contributions to particular guiding principles, which helps us reinforce values and keeps us grounded."
---
Support learning and&nbspdevelopment
Whether a learning mindset is an official value at your business or not, offering employees the chance to grow in their roles and seek personal fulfillment is an important aspect of a healthy culture. 
There are many big- and small-scale approaches to supporting development for yourself and your team, from offering a professional development stipend to sharing recommended reading lists to incorporating regular skill training and leadership courses. Whichever approach works best for the stage and size of your business, investing in your team's growth is an important way to ensure your team feels supported and seen. 
---
Offer support for real&nbsplife
Recognize that the people who are helping you build your company have complex lives which include — but aren't limited to — their professional roles. Folks come to work with a variety of other responsibilities, passions, and goals beyond the work they do each day. They may be caregivers of children or aging parents or might be coping with grief over the loss of a loved one or a significant life change. Maybe they're pursuing side hustles or mastering a skill or hobby that provides deep personal fulfillment. Offering both benefits to support team members' needs and the flexibility and autonomy to integrate all the aspects of their lives with their work goes a long way toward creating a healthy culture.
---
Create opportunities for&nbspconnection
Whether your team is co-located or distributed, giving employees the chance to connect with their teammates and share new experiences is an important ingredient of a positive company culture. How you choose to come together will depend on the unique factors of your business and team, but get-togethers like happy hours, volunteering, and, on a grander scale, whole-company retreats, can all be valuable team-building experiences that will nurture a healthy culture.
---
Prioritize mental health and&nbspwell-being
According to the 2023 Workplace Mental Health Trends Report: The Future of Work, 67% of employees want their employer to offer support for stress and anxiety. As a leader, responding to this need is another way to build out a positive culture in which people feel supported.
At TestBox, co-founder and CEO Sam Senior has been working intentionally to create a culture in which mental health and well-being are prioritized. The company provides all employees standard mental health benefits and pays costs of therapy that exceed that coverage. As a leader, Sam models self-care and is transparent about his own mental health journey: He blocks time on his public calendar for therapy appointments and exercise and encourages the team to do the same. "I really want to create an environment where people can show up to work as the true version of themselves," Sam said. "That's when they'll do their best work."
---
A final word for founders: Set an example for the culture you want to&nbspcreate
As you begin — or continue — the work of creating a healthy culture, remember to keep in mind the impact of the intangible. Pay attention to who you are when you show up as a leader of your team, and know that folks will take their cues from you. As you hire other key leaders, be sure they, too, are on board to live the values of the business you're building together.
With this intentional approach to developing a healthy culture, you'll have the foundation you need to create an environment in which your team will thrive.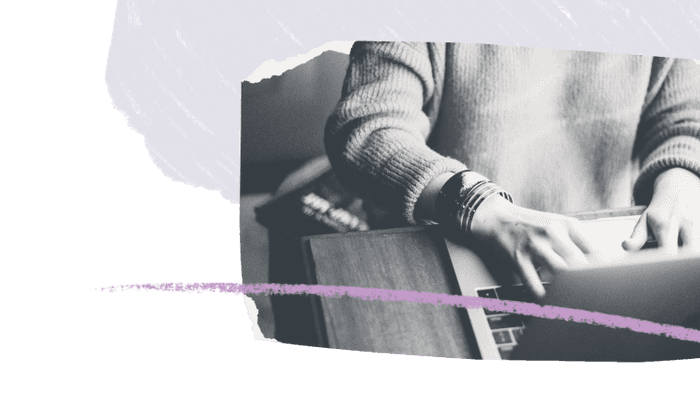 In the Works, in your inbox